Jose D. Fuentes
Professor, Atmospheric Science
508 Walker Bldg., University Park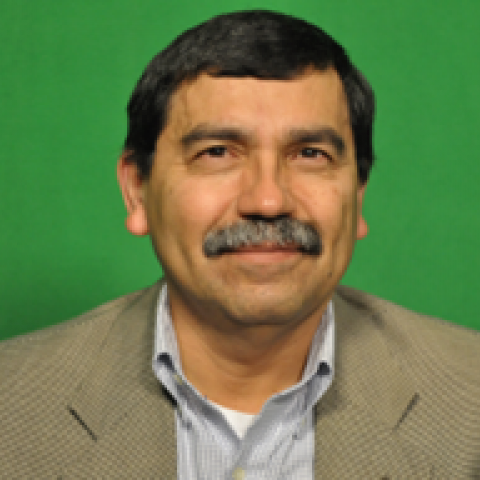 Areas of Expertise
Isoprene Earth & Environmental Sciences

Ozone Earth & Environmental Sciences

Canopy Earth & Environmental Sciences

Boundary Layer Earth & Environmental Sciences

Deciduous Forest Earth & Environmental Sciences

Mangrove Earth & Environmental Sciences

Mangrove Forests Agriculture & Biology

Hydrocarbon Earth & Environmental Sciences
Professor Fuentes and his students investigate the emissions, atmospheric transport, and air chemistry of the gases emitted by plants. Current research activities involve the identify and the amounts of the scents that flowers emit to attract insect pollinators, and the kinetics and reactions of floral odors with airborne pollutants. Numerical models are developed to include the influences of atmospheric turbulence and air pollutants in reducing ambient amounts of floral scents transported away from sources and modifying the integrity of the emitted floral cues. Numerical model outputs provide the necessary information to learn whether floral scents travel the required distances for insect pollinators to recognize the odor plumes in air polluted air masses. Numerical models are employed to determine the foraging patterns of insect pollinators in polluted air masses.

2022




2023




2021




2020




2019




2018




2017




2016




2015




2014




2013




2012




2011




2010




2009




2008




2007




2005




2004




2003




2002




2001




2000




1999




1998




1997




1996




1995




1994




1993




1992




1989




Fuentes, J.D., Gerken, T., Chamecki, M., Stoy, P., Freire, L. and Ruiz-Plancarte, J., 2022. Turbulent transport and reactions of plant-emitted hydrocarbons in an Amazonian rain forest. Atmospheric Environment, 279, p.119094.

Fuentes, J.D., T'ai, H.R. and Zenker, J., 2013. Ozone impedes the ability of a herbivore to find its host. Environmental Research Letters, 8, p.014048.

Fuentes, J.D., Chamecki, M., Roulston, T.A., Chen, B. and Pratt, K.R., 2016. Air pollutants degrade floral scents and increase insect foraging times. Atmospheric Environment, 141, 361-374.

Fuentes, J.D., Chamecki, M., Nascimento dos Santos, R.M., Von Randow, C., Stoy, P.C., Katul, G., Fitzjarrald, D., Manzi, A., Gerken, T., Trowbridge, A. and Souza Freire, L., 2016. Linking meteorology, turbulence, and air chemistry in the Amazon rain forest. Bulletin of the American Meteorological Society, 97, 2329-2342.

McFrederick, Q.S., Kathilankal, J.C. and Fuentes, J.D., 2008. Air pollution modifies floral scent trails. Atmospheric Environment, 42, 2336-2348.

McFrederick, Q.S., Fuentes, J.D., Roulston, T.A., Kathilankal, J.C. and Lerdau, M., 2009. Effects of air pollution on biogenic volatiles and ecological interactions. Oecologia, 160, 411-420.